McCready Baker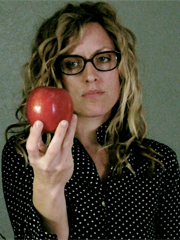 McCready is grateful to be working with this unique ensemble. She found her way to LA via Atlanta, Houston, and New York. Favorite stage experiences include The Car Plays with Moving Arts, Brenda Varda's Fables du Theatre, and John Sinner's Blood is My Legacy. Notable tv gigs: "Justified", "Southland", "The Event", and "The Young and the Restless." Thank you for supporting live theatre in this magical city!
Liz Davies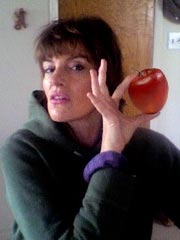 LIZ DAVIES - A member of Evidence Room, ER credits include MARGO VEIL ( 33rd annual L.A. Weekly Theater Awards Best Comedy Ensemble winner; 43rd Annual Los Angeles Drama Critics Best Ensemble and Best Production winner), FLOW MY TEARS, HARD TIMES, Ken Roht's HE POUNCES, the first 99 CENT SHOW, DON CARLOS and SAVED. Favorites with L.A. playwright Michael Sargent: HOLLYWOOD BURNING, TORN BETWEEN TWO BITCHES, Ratti Spit in BLACK LEATHER and your American Nympho in the late-night comic serial THE STRIP. Other favorites: Margie, in Joe Keyes' and Rob Elk's Bob's Holiday Office Party, and Deirdre in Justin Tanner's Avenue 43.
Thank you Carlos – for connecting me with the amazing Italian talents of Elena Vannoni and Co!
Micki Morrison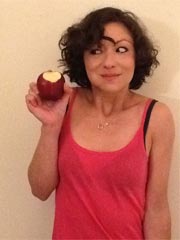 Trained as a dancer, Micki began her career modeling and performing in intimate black box theaters in Los Angeles, CA. Often mistaken as one of exotic or asian descent; she has devoted herself fully to a career in acting!;)
Amaia Perta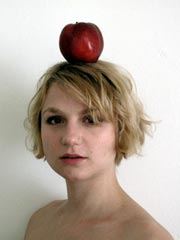 Amaia spent her childhood in the Green Mountains of Vermont before running off the Bard College to study acting. During her time there, she spent a summer in New York City's Actors Center conservatory, and wrote her senior thesis on the role of fantasy in the work of French author/playwright/badboy Jean Genet. In 2010, she founded Broomflower Arts in Brooklyn, NY, a theater company with whom she produced a festival celebrating the 100th birthday of Genet. She spent last fall wandering across 29 states with her boyfriend before finding her way to Los Angeles, where she is starting all over again.
Chris Gardner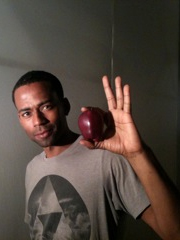 Chris grew up in Detroit and studied acting at NYU Tisch School of the Arts. His career has spanned theater, ("The America Play", "Riff Raff"), television ("Brothers", "Oz", "The West Wing", "The Practice"), film ("Keeping The Faith", "Shards"), and voice-overs ("Batman: Arkham Asylum", "Batman: Arkam City", "Spiderman: Friend or Foe"). As the latest addition to the cast, Chris would like to thank Elena and the rest of the cast and crew for supporting him through the most intense week of rehearsals in his life.
Melissa Virgo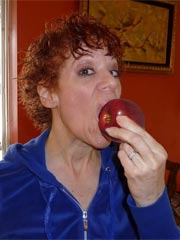 Melissa is thrilled to be a part of the U.S. Premiere of 'Bites'! She has been performing for over 3 decades including: all the roles in 'Search for Signs....', sang in 2 Sondheim revues, and played Mrs. M in the Scottish Tragedy when she was 18. 'Screaming Divas', an all women a capella group, invited her to sing & tour the country for over 5 years and she loved every minute of it. She also treasures helping to create, produce and perform with 'Kershmackidda!', an original sketch comedy troupe in San Francisco. While in the Los Angeles area; she has played Queen Aggravain in 'Once Upon A Mattress', 5 roles in 'A Christmas Carol', produced her own recital at the Colburn School of Music and had 5 minutes in front of the Improv's brick wall doing her own stand-up routine (absolutely terrifying!) Melissa dedicates her delicious roles in this play to her husband, Peter Virgo, who helps her take a 'Bite' out of life every day.